The London Stadium
(The London Olympic Stadium Conversion)
Corporate VIP Facilities.
The jewel of the stadium, the Royal Box and adjoining areas underwent substantial redevelopment to create the new private VIP facilities for the West Ham United Chairpersons and visiting dignitaries and guests.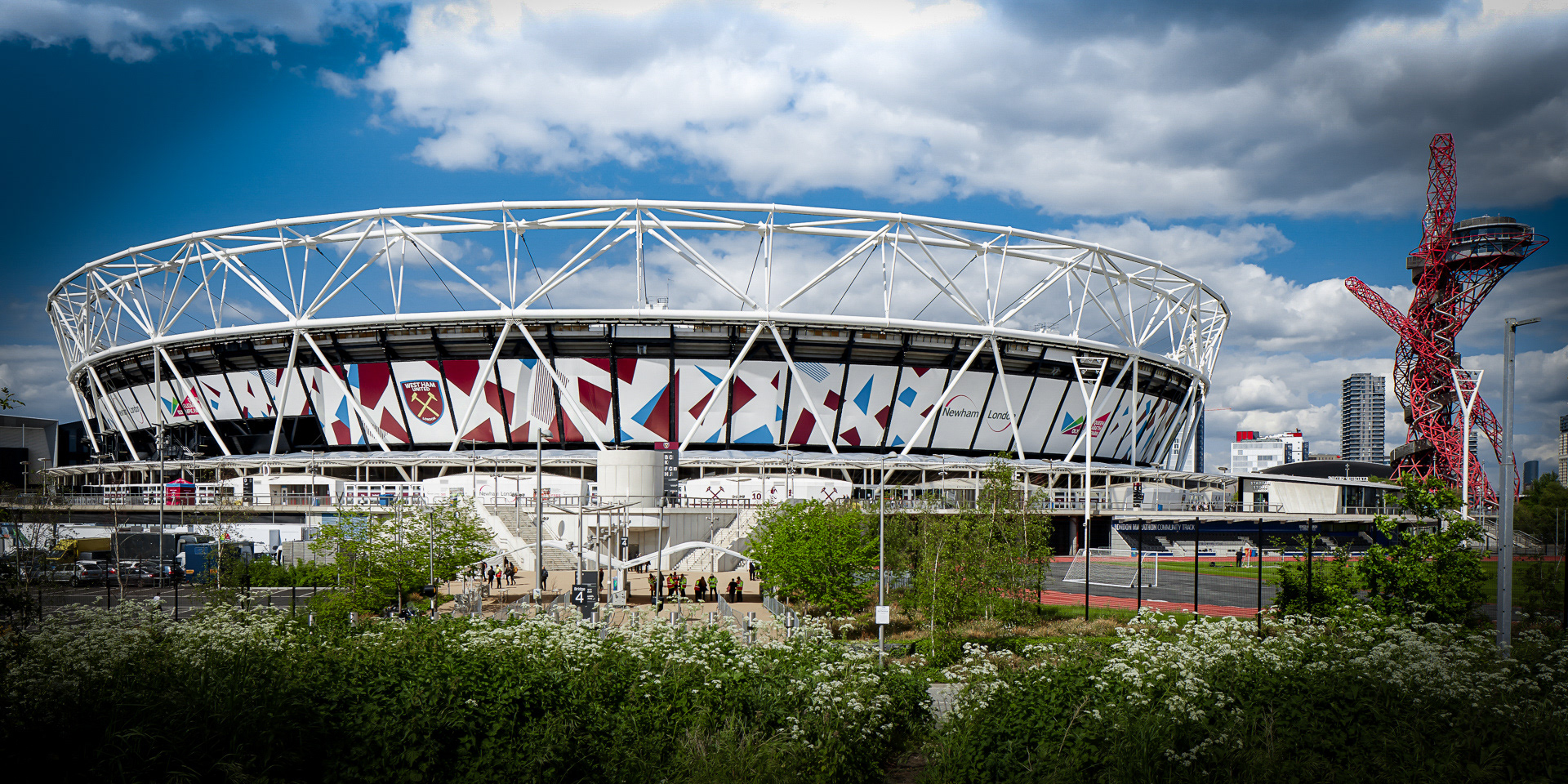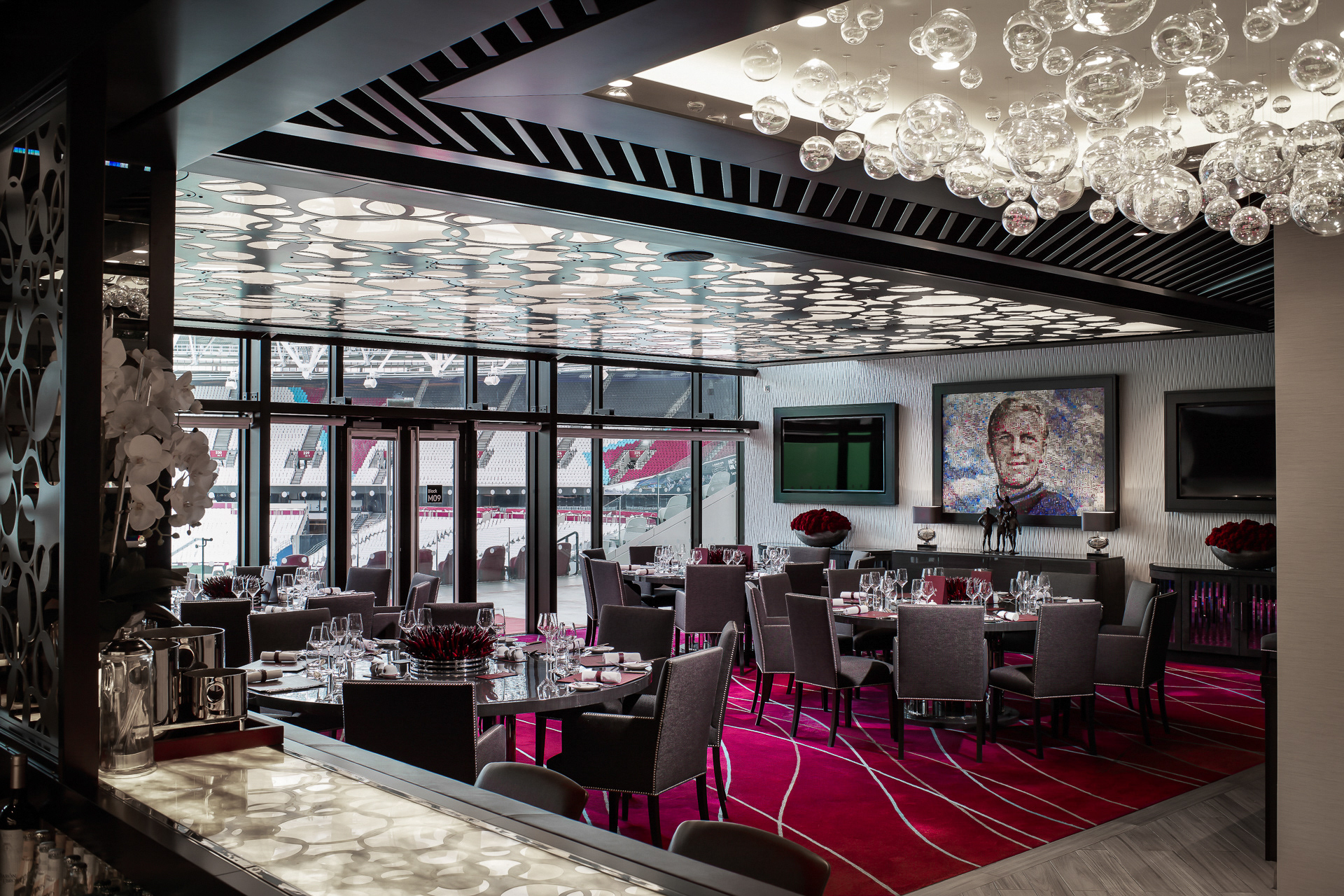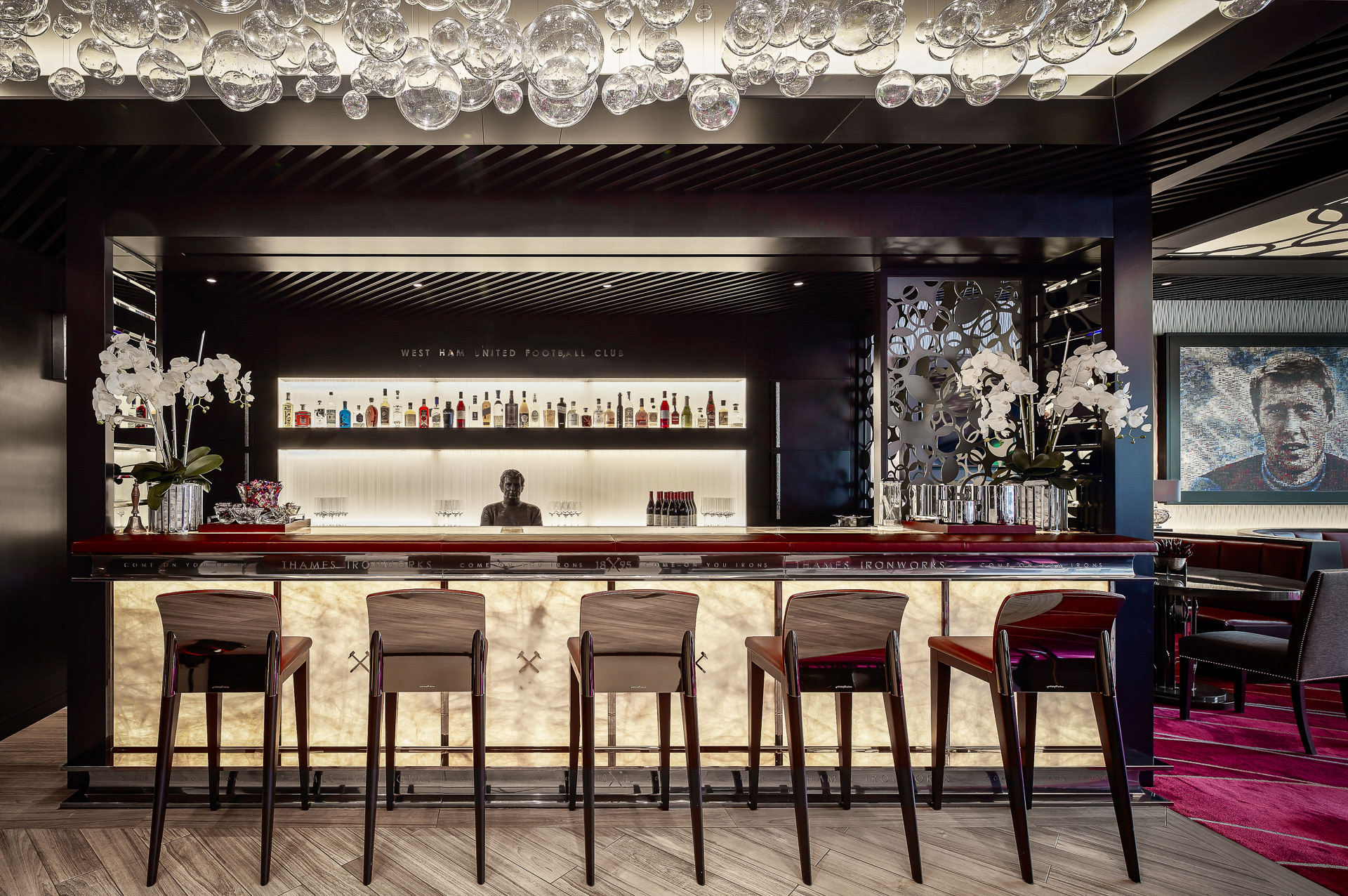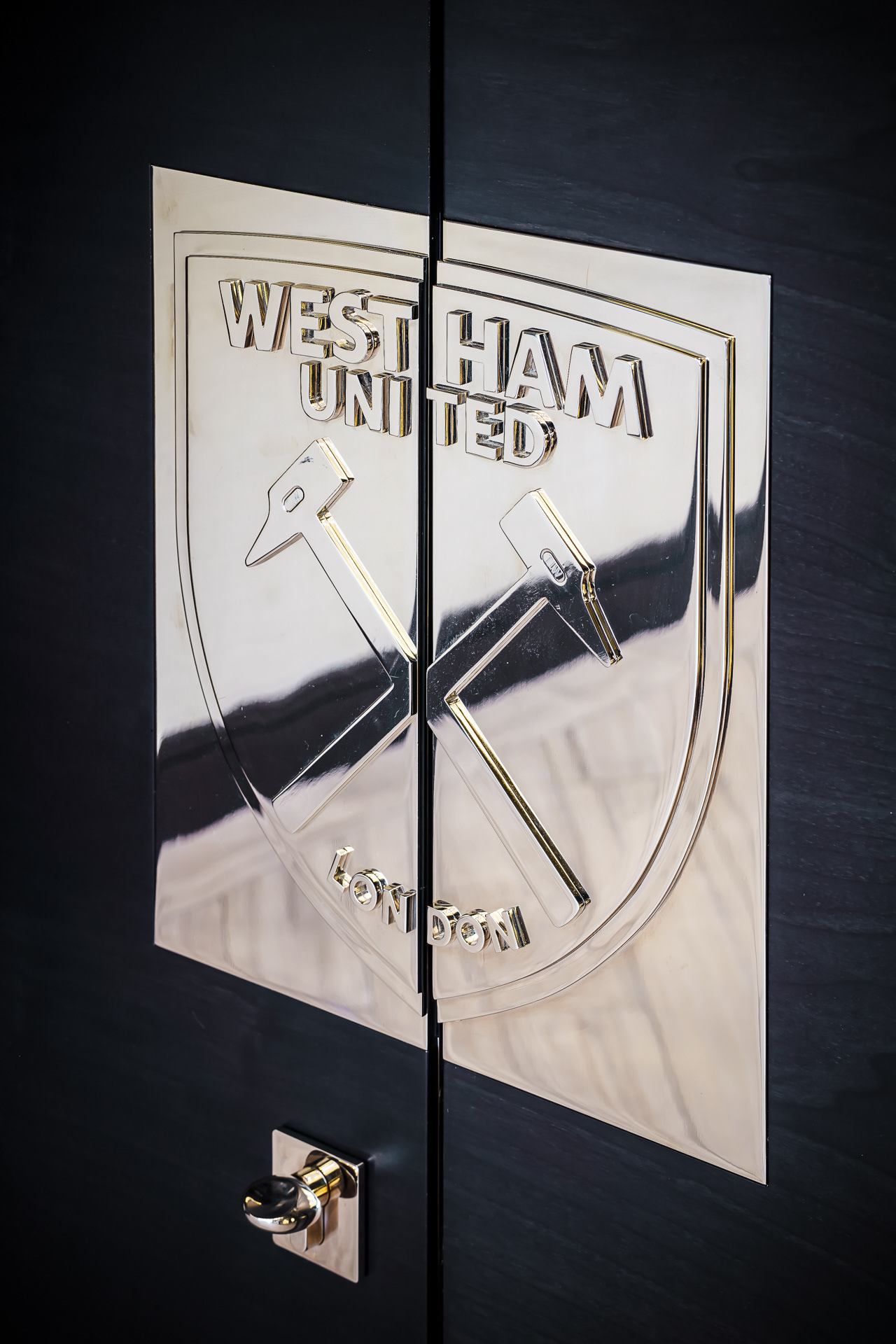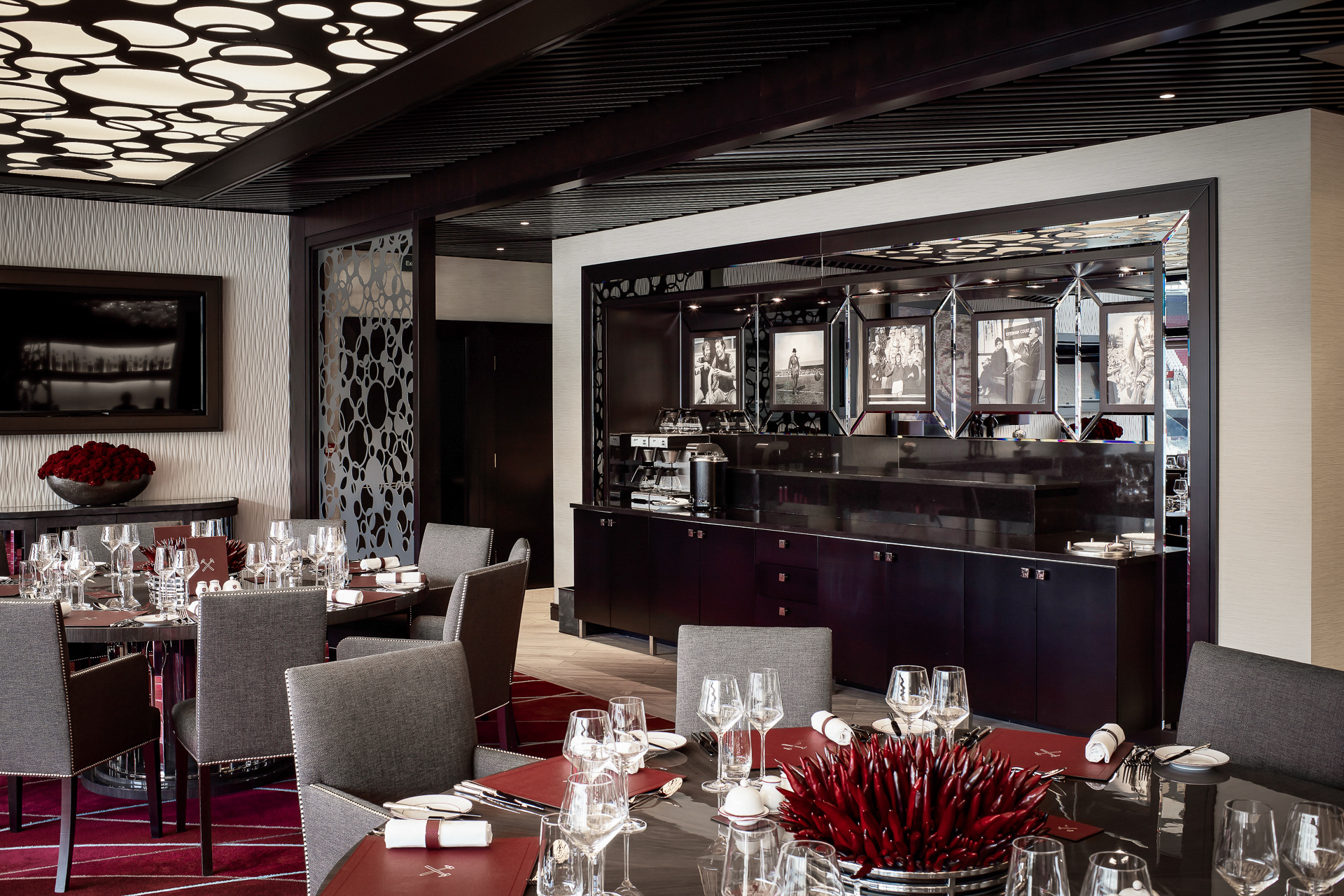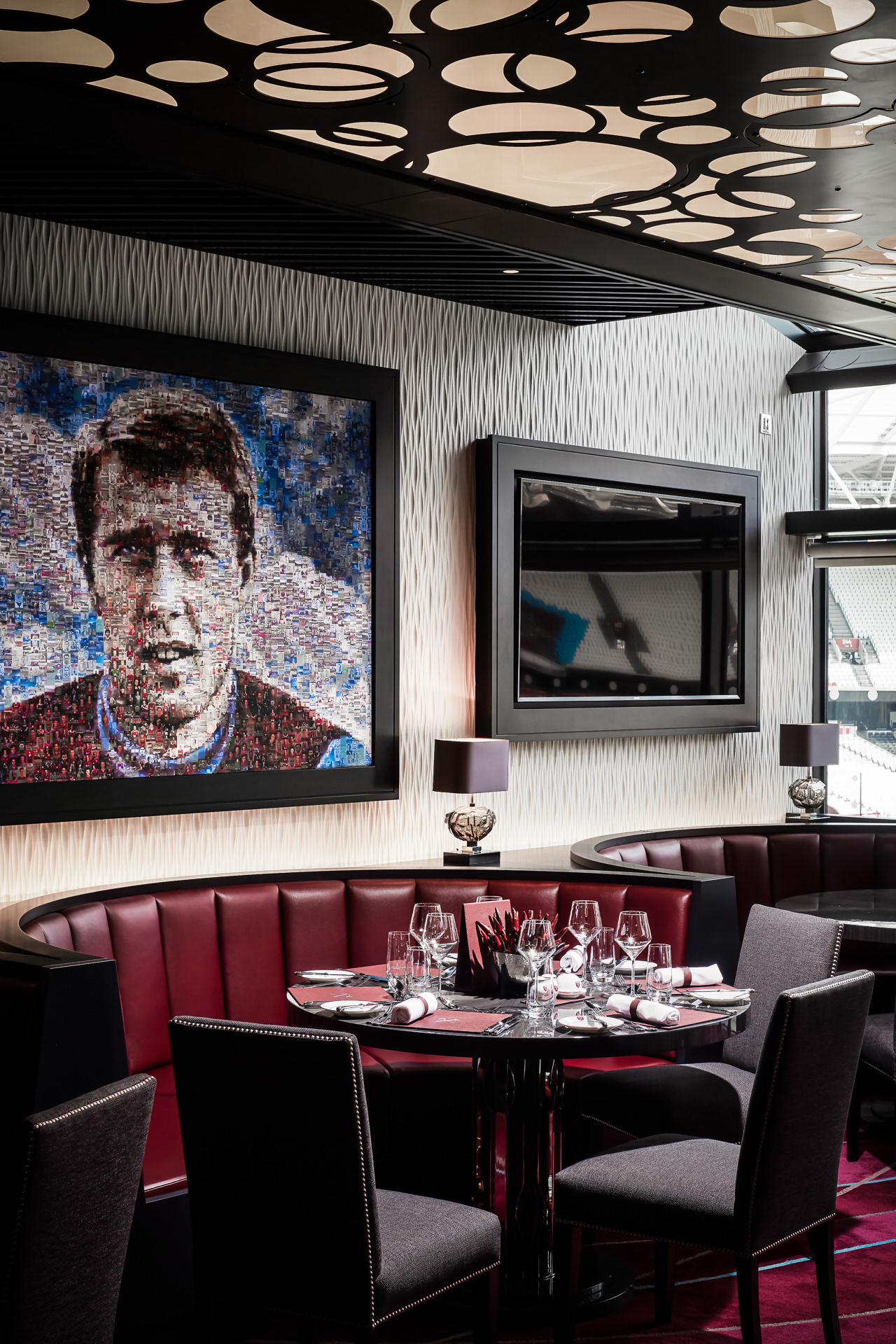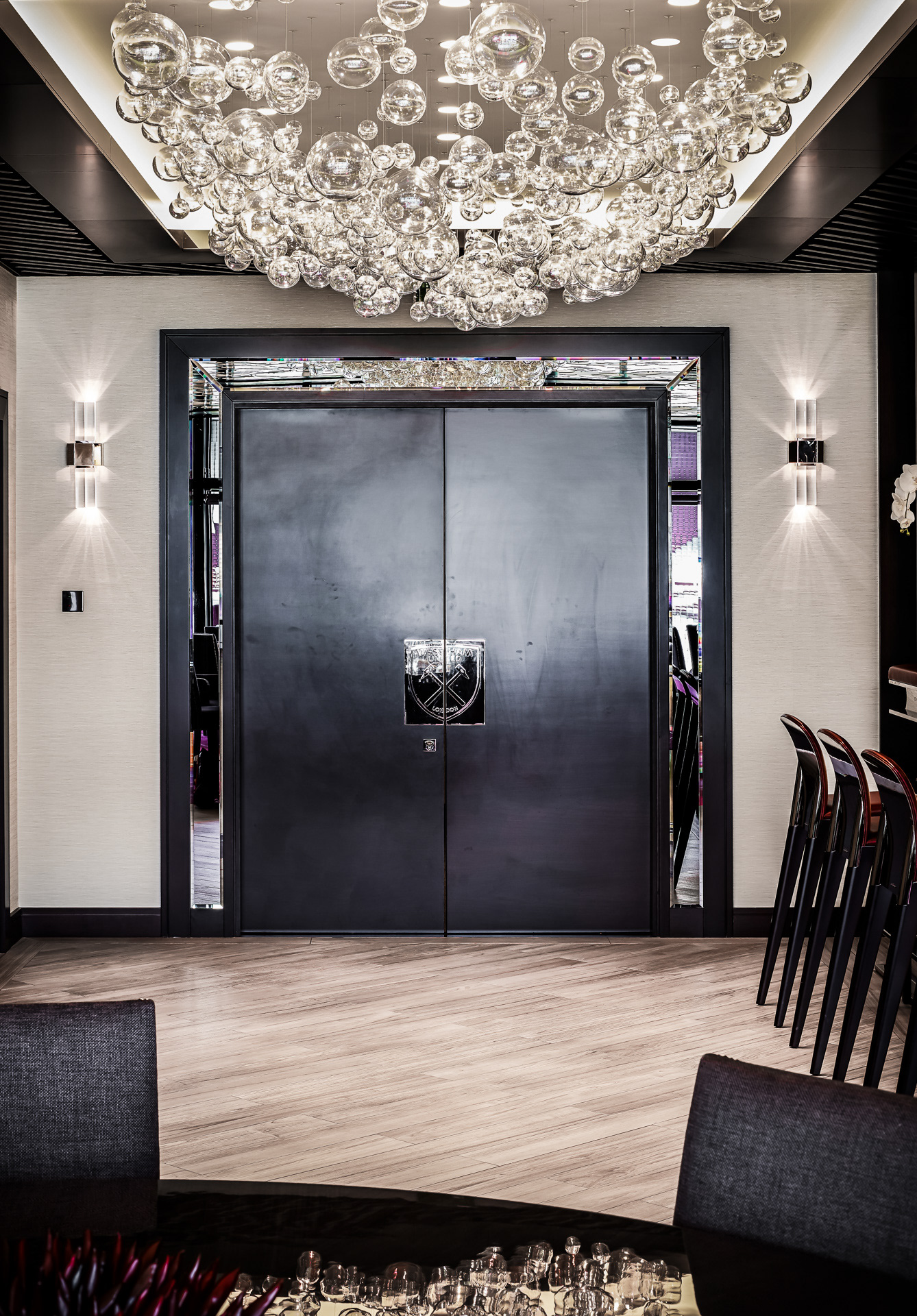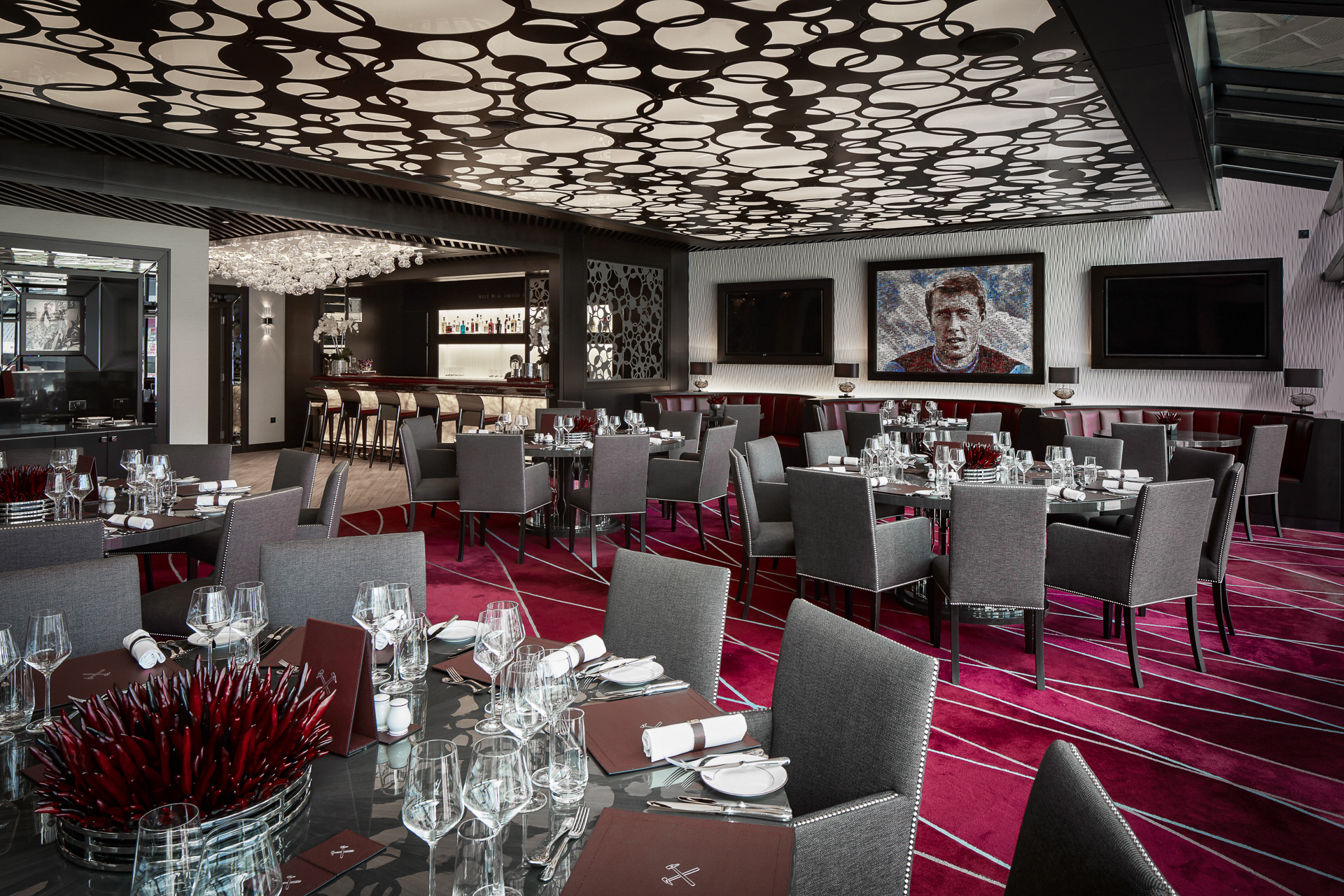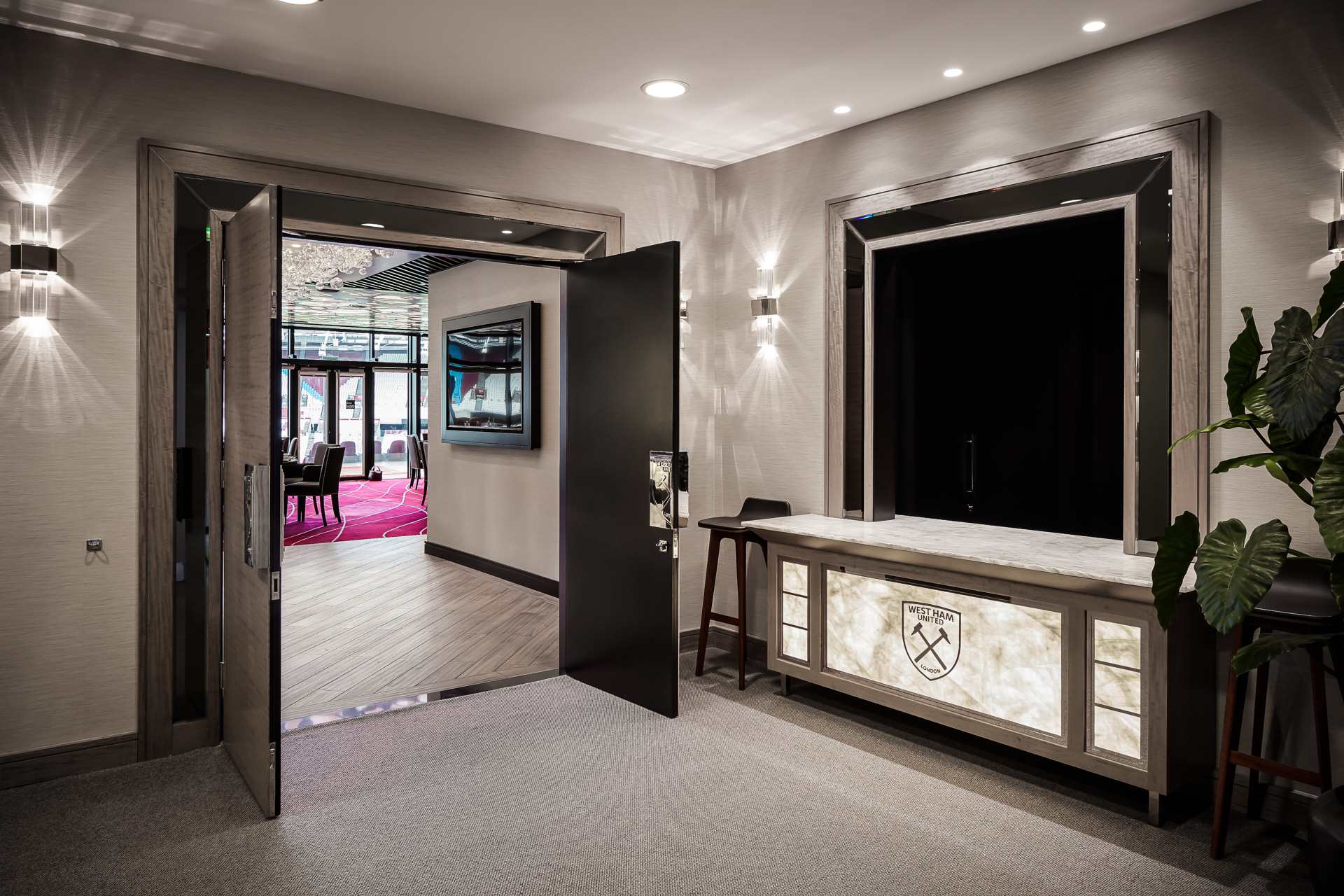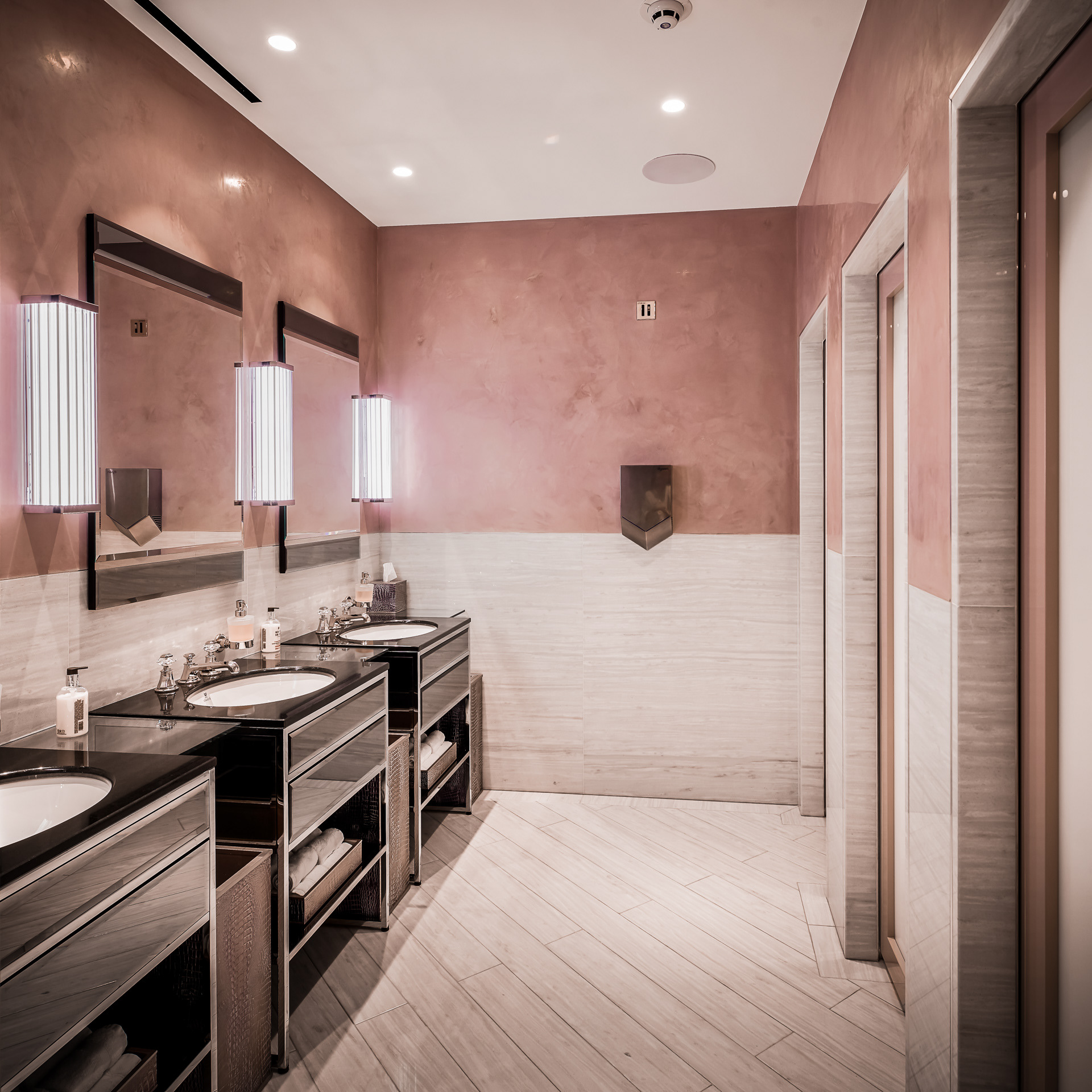 The facilities provide high quality bar and restaurant space and associated facilities with direct access to the VIP seating area outside. The design included many references to the football clubs long history, including its roots from the Thames Ironworks company. The clubs official song, 'I'm Forever Blowing Bubbles', was the inspiration for the glass bubbles chandelier and laser-cut metalwork screens. The works formed part of the extensive redevelopment works carried out to convert the Olympic Stadium into a new multi-use stadium, at the time of construction this was Europe's busiest building site with well over 1000 operatives on site.