MacAusland Design provides an

INTERIOR DESIGN SERVICE

tailored to your needs. 
Our services include;
Typically this involves client discussions to pinpoint the objectives, aspirations and aims of the client to form a brief followed by initial development of the plans in sketch form for discussio

n.
Some clients request this as a stand-alone service, others as an informative process to help them explore what can be achieved for their property. Making the best use of the available space and creating an interesting, well-proportioned and well laid out plan are skills that are at the core of our approach to every design and should be considered a high priority for any project.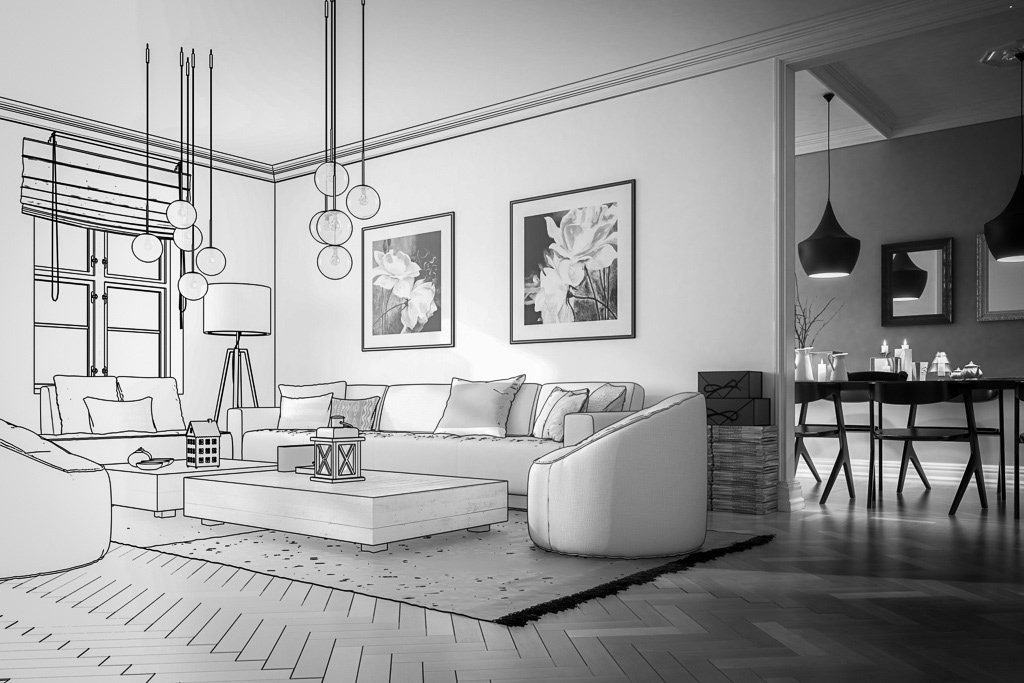 Should you require mood boards to help you visualize material and colour palettes, we can prepare these for you.
Trade Discounts & Ordering Service
We are happy to handle the ordering of your furnishings and specialist items and to obtain trade discounts on your behalf where available. As a Royal Institute of British Architects Chartered Practice we can offer you the peace of mind that, unlike an interior design company, we must disclose to you any discounts that we receive and be transparent in terms of the true initial list price for items so you benefit fully from any cost savings available. We make our money solely from the fees that we charge for the design and associated construction works, many clients find this level of transparency very refreshing and reassuring.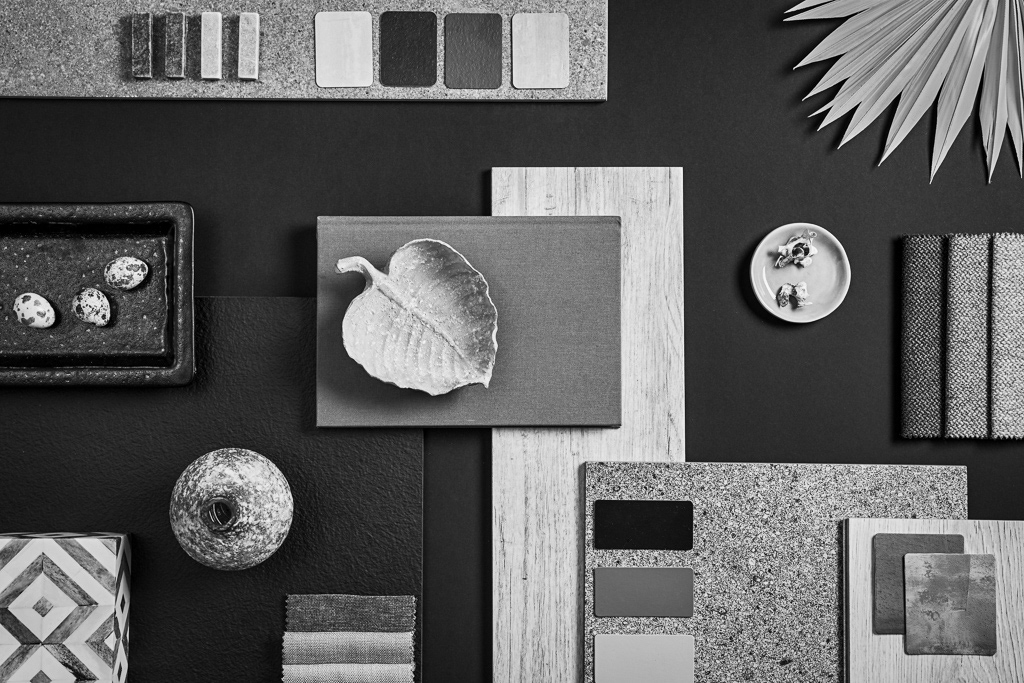 Preparation of Schedules & Specifications
A building's interior design involves numerous components that can be easily confused without an organised approach. We can focus matters by producing your schedules and specifications for use during the detailed design and construction stages, including when some information is to be provided by another specifier or consultant of your choice. Such schedules include the finishes (soft and hard), ironmongery, colour palette and so on.
FF&E (Furniture, Fixtures & Equipment)
Whether you need in depth advice and suggestions or just want a professional to discuss your own selections with, we can provide balanced advice on the specification of these items.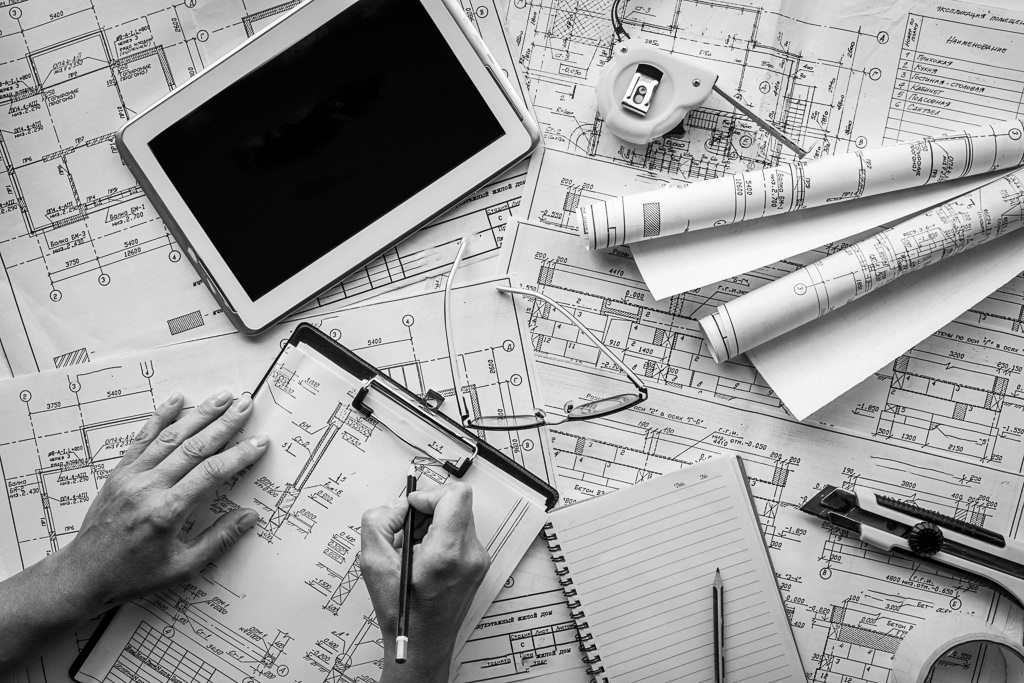 In combination with the appointed quantity surveyor we can compile a cost plan based on your needs and aspirations. Should any cost engineering be required our in depth knowledge of specialist trades and manufacturing processes and our links with specialist subcontractors ensure that we arrive at a realistic set of budgetary guidelines.
Appointing a company that understands both architectural and interior design instead of separate consultants will ensure that you receive a more resolved design, maximizing the potential of your property and that construction works progress in a smoother and more predictable manner. Of course you also don't have two consultants to deal with, which helps to keep fees under control and minimize the time you need to spend expressing your desires for the project.
​​​​​​​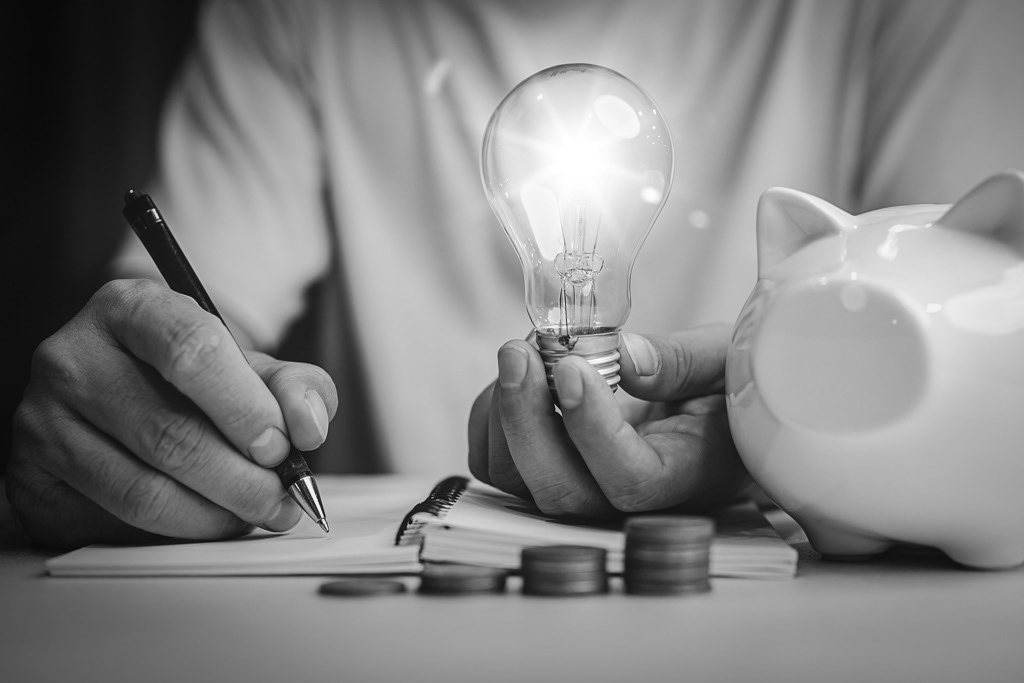 Once we have produced the detailed design information that forms the core of the tender documents we can assist or manage on your behalf the tendering process in conjunction with the appointed Quantity Surveyor. We can recommend contractors, conduct the contractor interview processes with/for you and analyse tenders in collaboration with the Quantity Surveyor.
Construction Stage Services & Contract Administration
MacAusland Design are experienced in Full Building Contract Administration and can act as the Contract Administrator or, if you prefer, we can work with your appointed Contract Administrator in a support role as the lead designer. We provide full site stage services visiting site at regular intervals to monitor the progress of the build and the quality of workmanship, we are on hand to answer any queries from your contractor during the construction process.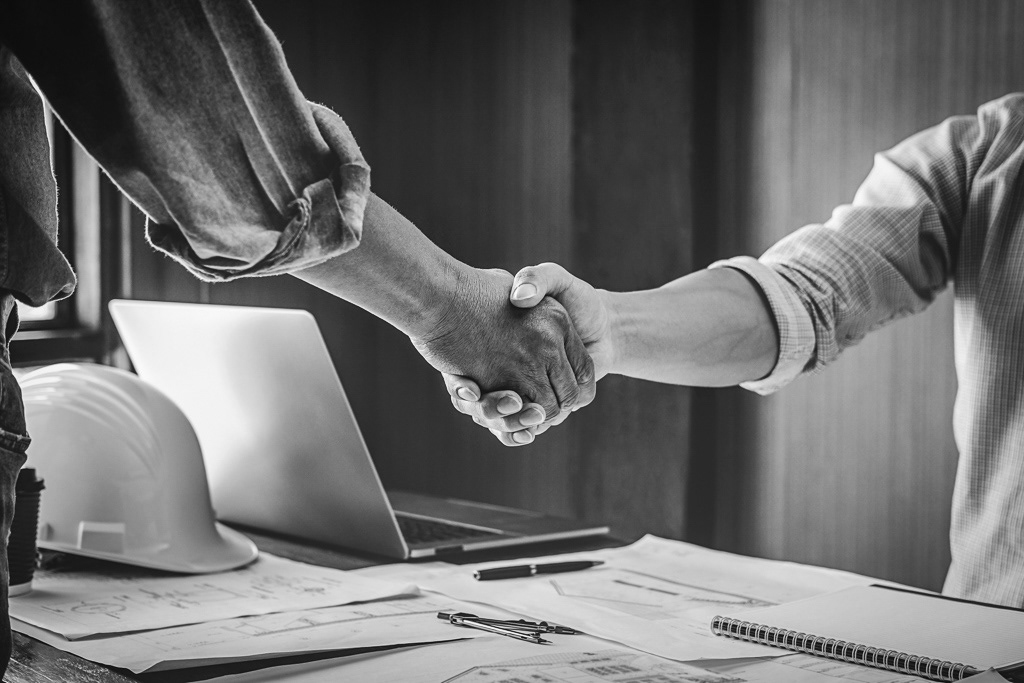 Following the completion of the building/fitout works we can oversee the Defects Period and any associated rectification or making good required at the end of the defects period, which may be required as a result of minor settlement, natural shrinkage etc. Should any accidental damage occur to the property/works after completion we can assist you with implementing repair works.
Appointment of Specialist Consultants & Specialist Subcontractors
We can assist with the appointment of other project/design team specialist consultants and subcontractors that may be required such as a Quantity Surveyor, Engineer, Surveyor, Artisans, Specialist Trades/Fabricators and so on. Should you have your own preferred choices for specialists we are very happy to work with your team and pride ourselves on our co-operative and helpful approach. If you are new to the design and building processes we can advise you on the recommendations for your project.